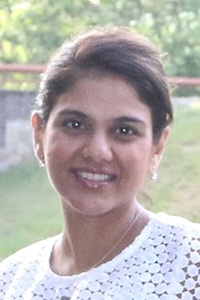 Mansi Malavia, D.M.D.
I have been practicing Endodontics since 2008. I received my endodontic certificate from New Jersey Dental School, Newark, NJ, and my D.M.D. degree from Nova Southeastern University, Davie, FL. I am a member of AAE, Greater Houston Dental Society, and the Houston Academy of Endodontists. My passion is initial diagnosis that enables me to communicate with patients so that I may help them with any apprehensions they might have towards the procedure.
At Blue Bonnet Endodontics, as I consider treatment options for patients, I like to work very closely with your dentist to ensure excellent care, and will refer you back to your dentist for restorative treatment.
At Blue Bonnet Endodontics, we use the most up-to-date technology (surgical microscope) and continually seek educational opportunities to ensure we remain abreast of the latest techniques and treatment options available in endodontics. I enjoy working with all age groups and love the challenges of tough cases that come along.
I would like to invite you to stop by and take a tour of our facilities. I look forward to meeting you and hope you will consider our practice when receiving endodontic treatment.
Meet Our Team
Our experienced endodontist and team are committed to helping you improve your oral health. We provide personalized care, developing a customized approach that allows you to feel at ease while receiving the care you need. To schedule an appointment at Blue Bonnet Endodontics and learn more about endodontics in The Woodlands, Texas, call us today at 281-789-7123.
Cindi
I have worked in dentistry about 30 years. I have always enjoyed working with patients and making new friends. In our field you are always meeting new people and every day is different. I am new to endodontics, but am enjoying working with Dr. Malavia and my new co-workers. I am a native Houstonian who still loves the warm summers. I have two children, Garret and Savannah, and my husband is Gary. I also enjoy my dogs and look forward to getting outside at the end of each day for walks.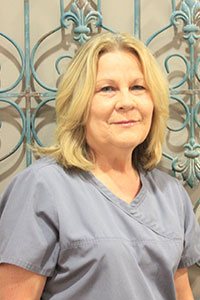 Melanie
I have been a dental assistant for 28 years. I enjoy working in endodontics, it's very rewarding. I have been with Dr. Malavia for five years. I have four children and six grandchildren, and have been married for 21 years to Corey. We live in Magnolia and we enjoy boating and fishing with our family. I have two dogs, T-bone and Nash.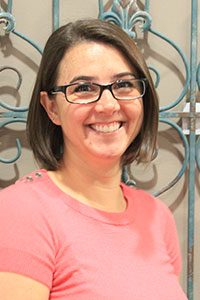 Melissa
Melissa has worked in the dental field for 5 years. She loves working in a close-knit, caring environment which is what drew her to Dr. Malavia's who she has worked for the last 3 years. She enjoys traveling with her husband, Huy, and spending time with her 2 parrots, Meeka and Emily, that love to cuddle when she is reading.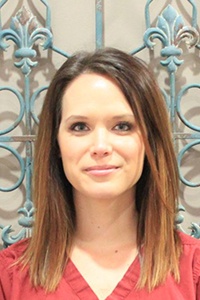 Jaclyn
My name is Jaclyn and I am a Registered Dental Assistant. I have enjoyed working with Dr. Malavia for over 6 years now. In the time I have worked here, I have come to appreciate the genuine care each of our patients receive. I love what I do because we are able to help people when they need it most. In my spare time I enjoy cooking, working in my yard, and enjoying time spent with my husband, Trent, and my family and friends.